Reimagining the Bookstore
When City upzoning dramatically increased the land value of the iconic University Bookstore's site and parking lot, they saw the opportunity to release capital to reinvest in their aging bookstore.
Rather than ask, "how much can we sell it for?", Advance Strategy started by examining what they could build, how they could take control of the development to support their own future, and what the future of the bookstore would be in the age Amazon and instant information.

Through stakeholder engagement, research, visioning and analysis, we proposed four distinct development scenarios, each with a complementary mix of uses, to sustain an exciting new business model.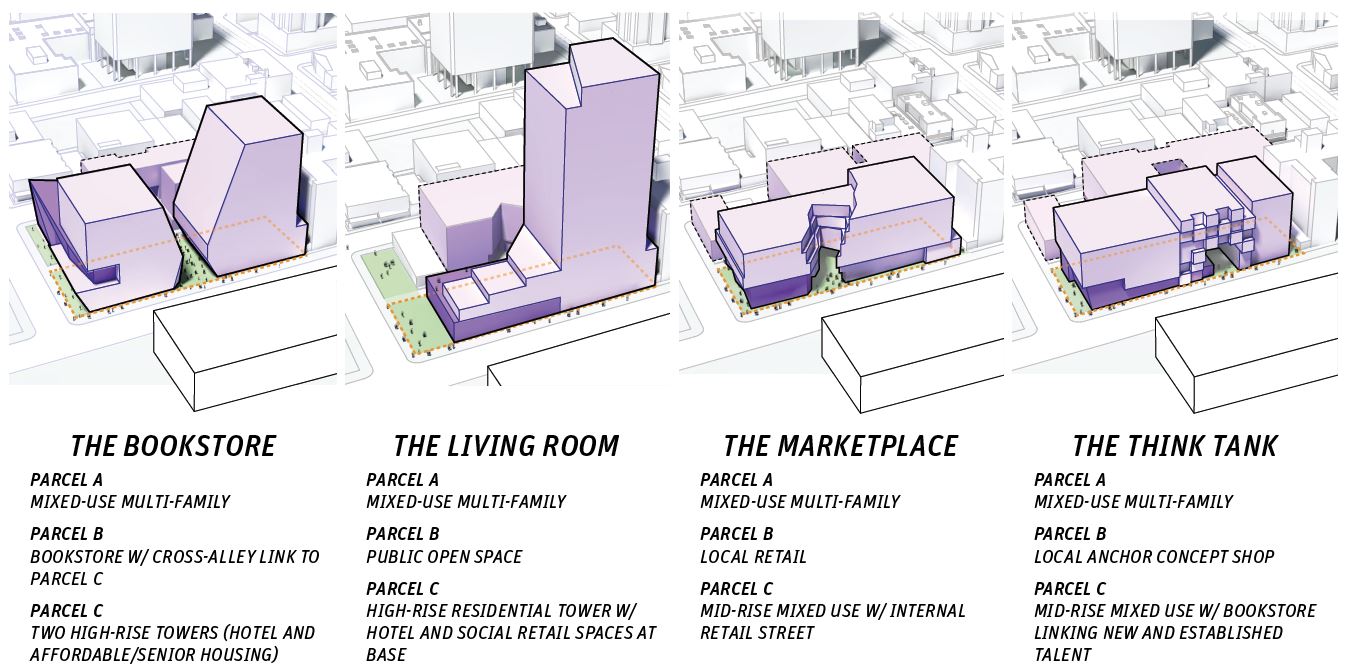 The selected solution, a hybrid version of the features and qualities that appealed most to the client, will guarantee a sustainable revenue stream and allow the Bookstore to maintain its legacy and fulfill its mission of care to its community for years to come.